Tasty food at Worcester Italian Restaurant – Galleria Italiana
|
Delicious food from Worcester's most exciting Italian Restaurant
Have you tried Galleria Italiana on Friar Street? If you love Pasta, Pizza and all thing Italian then an evening (or lunch) at Worcester's favourite Italian restaurant will be as memorable as it will be delicious.
Authentic Italian Cuisine that cannot be beaten
The head chef at Galleria Italiana has many years experience creating traditional and contemporary Italian cuisine that will tantalise your taste buds. You can tell that only the freshest ingredients are used in exquisite combinations that will make your mouth water.
Great Italian food in a relaxed environment
If you are looking for a dining experience that is as enjoyable as it is relaxing then you should strongly consider Galleria Italiana. The ambiance of the trendy Italian joint is in part due to the beautiful building that houses the fine restaurant.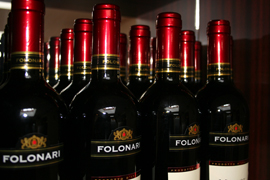 A superb selection of fine wine
Galleria Italiana boasts a large array of specially selected wine that will compliment your meal perfectly. The friendly staff are always on hand to advise and help you pick a good wine that will go with the food you are having whether it be Spaghetti Aglio e Peperonocino or a Quattro Formaggi Pizza!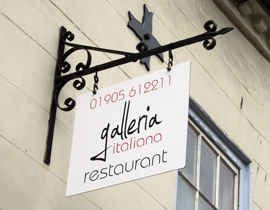 Something sweet to finish?
A good pudding can make all the difference to a meal. At Galleria Italiana the selection of homemade desserts will certainly not disappoint. The selection varies from day to day and the staff will tell you the selection available when you visit. The ice cream, that is always available, is creamy and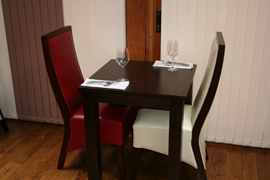 Give Worcester's top Italian restaurant a try
You won't be disappointed if you decide to sample the delights of this great little place. The Restaurant is located on Friar Street, Worcester. Being a short walk from the Vue cinema makes it the perfect place for pre or post film food. You can book online at the Galleria Italiana Worcester Italian restaurant website.