Cheese to Please offer a wide range of local and international cheeses. Their pricing is very competitive, rivalling supermarkets on cost and quality. You will find many varieties of cheese that you won't find in supermarkets such as 'Harlech' – a strong cheese infused with the flavour of horseradish. From Applewood to Yarg you will be sure to find a cheese that you will love. They also offer three different types of 'chilli cheese' including 'Fiery Dragon'.
If you prefer a simple cheddar then you will find many different types to suit your taste. There are sharp or mild varieties and also a few budget varieties that just cannot be beaten on price.
Cheese to Please also offer a few other products such as pork scratchings, pickled onion, pickled shallots, chutneys and fresh free range eggs.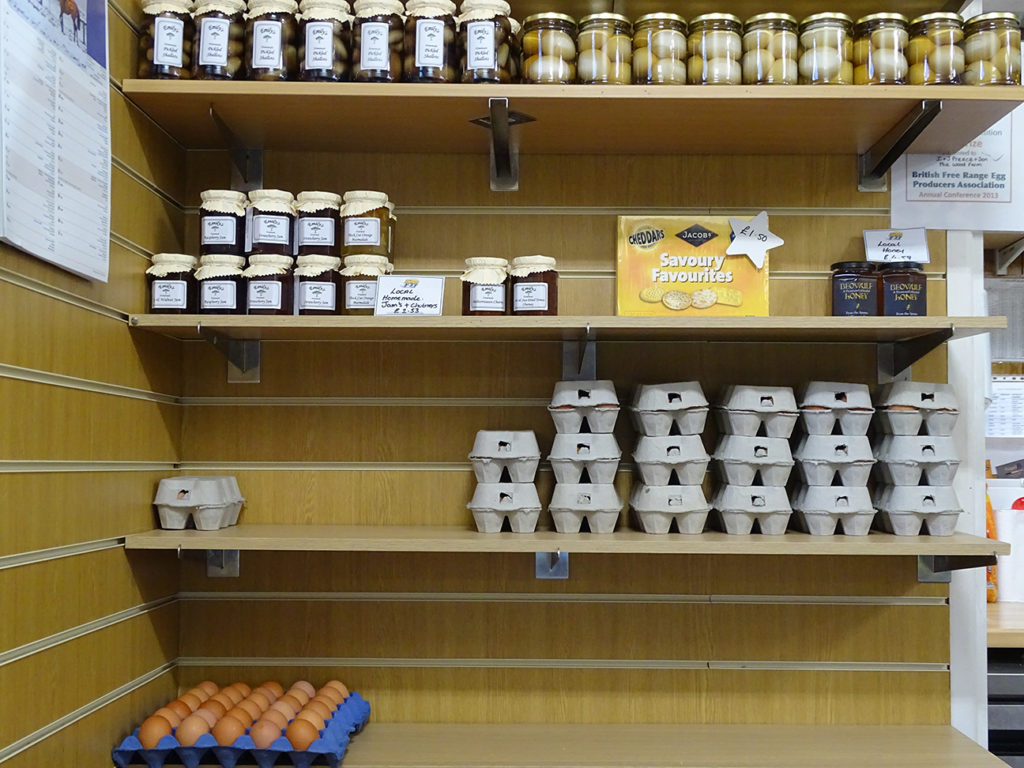 | | |
| --- | --- |
| Mon: | 7:00 AM – 1:30 PM |
| Tue: | 8:00 AM – 2:30 PM |
| Wed: | 8:00 AM – 2:30 PM |
| Thu: | 8:00 AM – 2:30 PM |
| Fri: | 8:00 AM – 2:30 PM |
| Sat: | 8:00 AM – 5:00 PM |
| Sun: | Closed |
Visit Cheese to Please:
Unit 4, The Shambles Market Hall
Worcester
WR1 2RF
United Kingdom