[symple_column size="one-half" position="first"]
Worcester Phone Zone can unlock 99% of all phones
If you're looking to change network but keep your current phone then you'll need to have it unlocked. To avoid future problems it is always best to get this done by a professional. Worcester Phone Zone can unlock most phones and are constantly upgrading their mobile phone unlocking systems to make sure they can unlock as many types of phones as possible.
Quality service at Worcester Phone Zone
Worcester Phone Zone pride themselves on providing a quality, reliable, personal and efficient service. At the heart of their work is customer care and they are always striving to solve any problem or concern as quickly as possible to ensure customers are satisfied.
Leading mobile phone repair and unlocking in Worcester City centre
Whether it's a smashed screen, broken buttons or liquid damage, Worcester Phone Zone will be able to repair your phone. 99% of all makes currently on the market can be repaired by the team instore. As well as repair they also offer component replacement for parts such as microphones and speakers.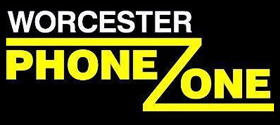 [/symple_column] [symple_column size="one-half" position="last"]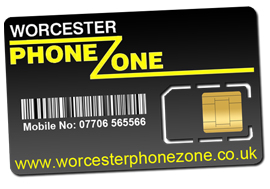 A Range of mobile phone accessories
Worcester Phone Zone offer a wide range of range of mobile phone and PDA accessories. Their shop was recently expanded to be able to offer more to the you. Accessories include:
Mobile phone cases
Chargers
Hands Free Kits
Phone Socks
And more
A friendly and helpful service for iPhone repair and more
Is your iPhone in need of repair? Or do you need some new accessories to keep it protected? If the answer is yes then Worcester Phone Zone is the place for you. They offer repair and component replacement on mobile phones and also offer a wide range of phone accessories to keep your phone in good condition and protect it from the elements.
[/symple_column]