A unique selection of independent businesses in the centre of Worcester
The Shambles Market Hall boasts a range of independent businesses and services. The Historic Market Hall hosts retailers a services with a diverse offering. From Haberdashery to Hairdressing, T-Shirt Printing to Vegan food, the Market Hall has something for everyone.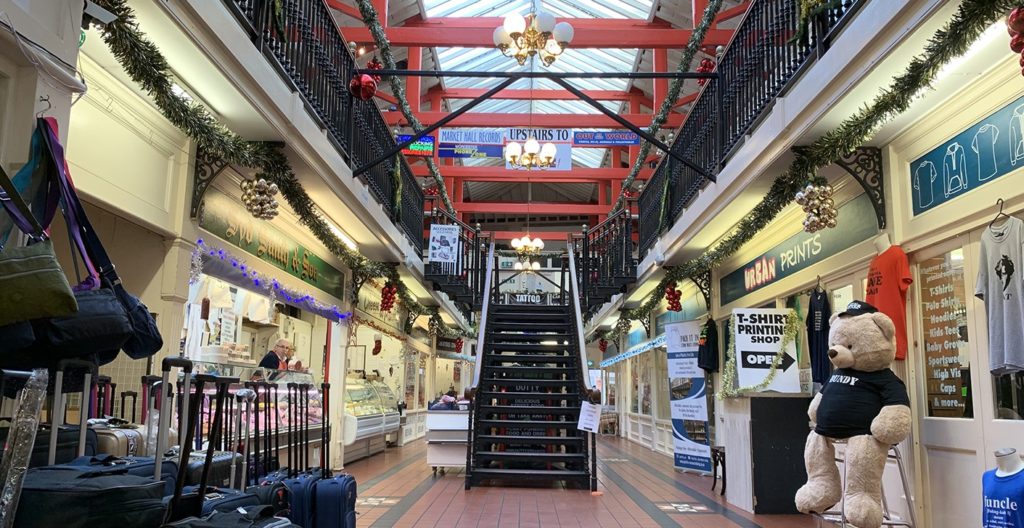 Shopping in Worcester
Let's face it, you can visit the same high street shops in any town. The Gallery has independent shops that offer products that you can't find anywhere else. If you are looking for something unique then The Gallery is a great place to find something different.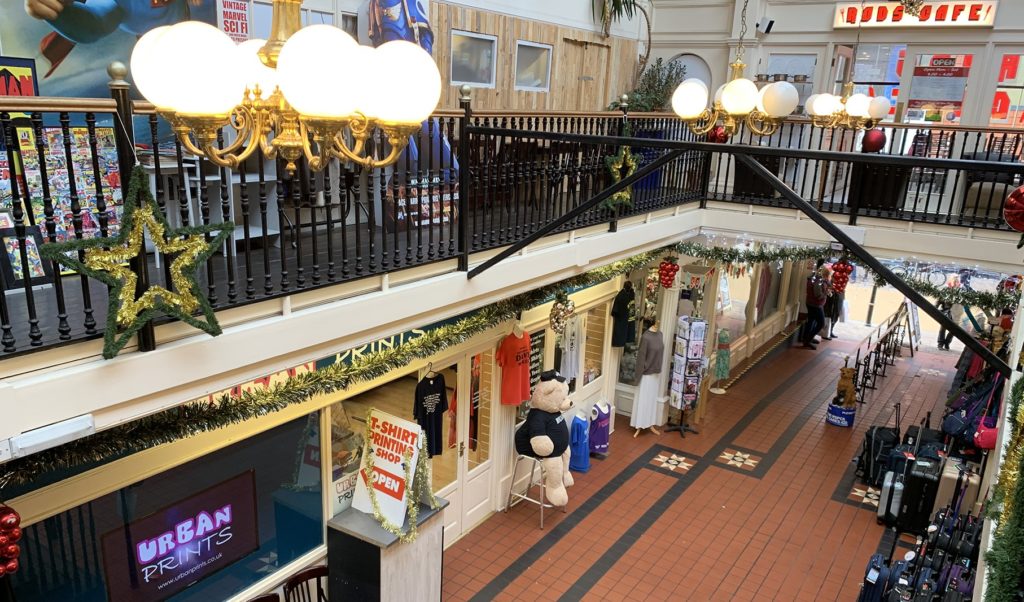 What will you find in Worcester's Market Hall?
Currently, The Shambles Market Hall includes:
Urban Prints – T-Shirt Printing
Custom T-Shirt Printing and Personalised Hoodies.  While-you-wait service.  Whatever you what printed onto a range of garments.  T-shirts for any occasion – Stag and Hen T-shirts, Work-wear, Charity T-shirts,  Funny Hoodies and more.  Read more about Urban Prints here. 
Vida – Luggage, Bags and Accessories
Luggage, Bags and Accessories. Backpacks, Handbags, Suitcases and more. Wide variety of wallets and purses. Belts and Smell-alike perfumes. Read more about Vida here.
You can also visit Vida online here.
House of Haby – Haberdashery
Knitting Yarn, Craft Cotton Fabric and Garment Making Fabric. Knitting needles, Crochet Hooks and Sewing Accessories. Knitting / Crocheting books and patterns. Read more about House of Haby here.
Pack It In – Zero Waste Living
Vegan Kitchen – Baking delicious Vegan goods
Rich and Gemma – Hairdressing
Cheese to Please – Cheese-mongers
Syd Smith and Son – Traditional Family Butchers
Out of this World – Comics, Collectables and Sci-Fi
Viv's Vintage – Clothing and Accessories
New Era – Tattoo removal and more
Worcester Phone Zone – Mobile repairs and Accessories
Market Hall Records – Collectors Vinyl, CDs and Tapes
Jewellery Repair Centre – Jewellery Repaired, Altered and cleaned
One Step Beyond – Books, Bits and Bobs – Film and Music collections and lots of random stuff.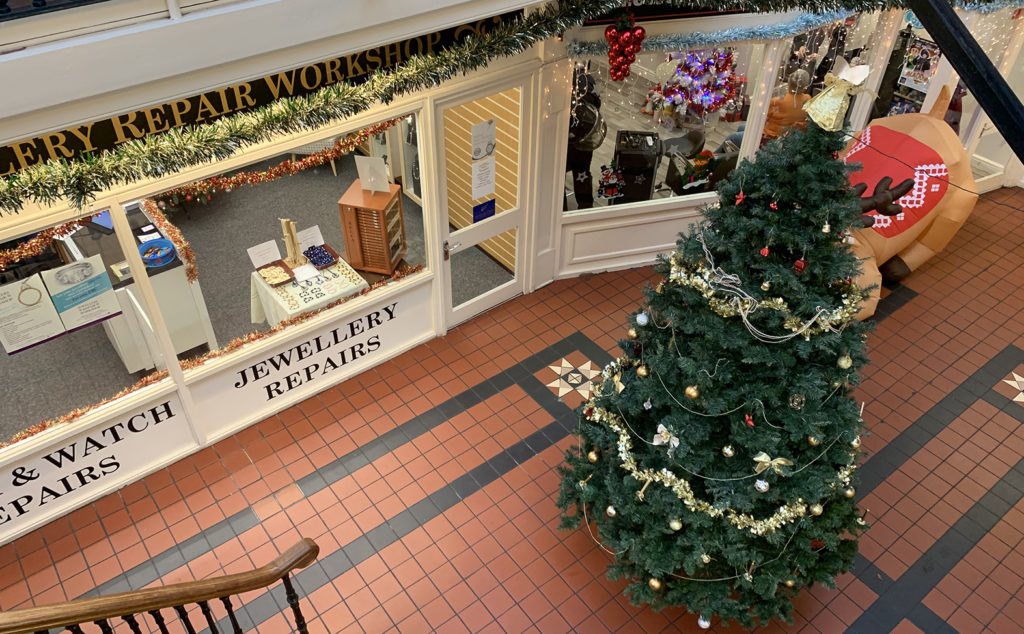 Support local businesses
Sometimes it seems as if the big chain stores are taking over. Most high-streets now look very similar with almost the same shops in every town and city. Supporting local businesses means that you are supporting your local economy and saving money at the same time. The businesses trading in The Shambles Market Hall (The Gallery) typically don't have massive overheads such as bloated marketing budgets. This means they can offer you better value for money.